THE MUCH AWAITED NEW GENERATION OLDSMOBILE HEAD IS HERE.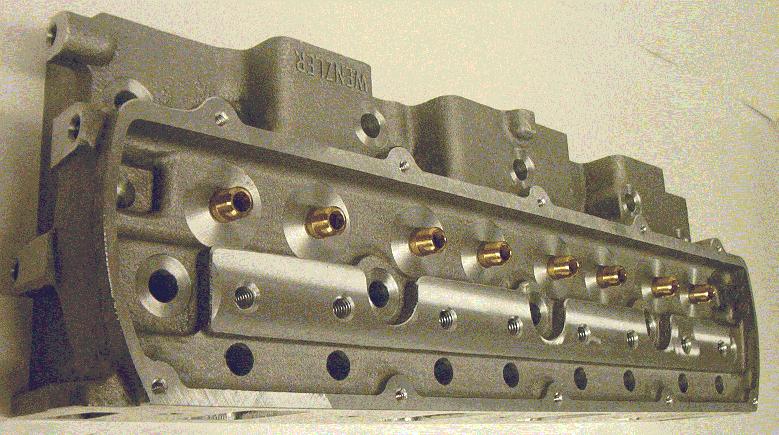 Flow potential has been documented to 350 cfm.

These heads have been fully tested on a race engine.




Check out these features:
356 -T6 ALUMINUM
SYMETRIC PORTS
RAISED INTAKE PORTS
WILL ACCEPT STANDARD EXHAUST
1/2" HEAD BOLT HOLES
1/2" PUSHROD HOLES
USES STANDARD VALVE TRAIN COMPONENTS
PORT DIMENSIONS - INTAKE 1 3/8" X 2 3/8", EXHAUST 1 3/8" X 1 3/8".
USE THE WENZLER OLDS SINGLE FOUR INTAKE. AWESOME
USE THE ADAPTER WITH THE SINGLE FOUR INTAKE AND IT WORKS WITH THE BIG BLOCK OLDS.
ALSO CHECK OUT THE WENZLER OLDS INTAKE GASKETS.
CLICK HERE FOR ADDITIONAL WENZLER OLDS HEAD SPEC.'S AND PRICING.
HEADS WITH SEATS AND GUIDES INSTALLED - $1,295
$500 DEPOSIT REQUIRED.



CHECK OUT THE PACKAGE DEAL.


Wenzler Olds Home Page


EMAIL THE WENZ